Mwahaha! I finally got my scanner to scan, but being the terrible scanner that it is now it won't scan or print anything.
And I don't know why, but I couldn't post a picture of the thing here. I tried shrinking it, and saving it as a different file type but it just wouldn't show up. So I just put a link to it on deviantart.
Black and White
Finally got my scanner to scan this one properly. It killed most of shadowing though, but ah well... I did this one weeks ago, last month, Memorial Day, I think(I'm guessing that's when because I have 5/25/09 written on the back).
Hmmm....it's a sleeping Dreamer. She's doing an activity, I rarely ever do. I should get some sleep, but I just don't feel like it^_^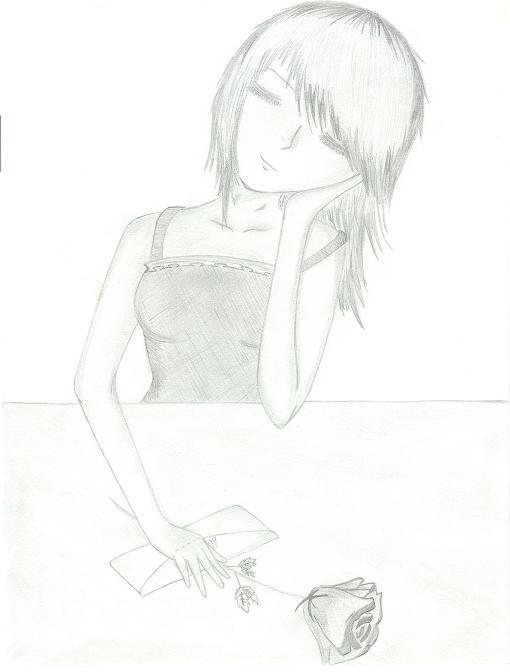 Last edited by Fallingdown on Sun Jul 19, 2009 9:44 pm; edited 3 times in total (Reason for editing : I wanted to add something)