Hi there~
aw. Tose are really old pictures and right now I don't have a scanner since I'm in Vietnam. Maybe I'll post when I#m back in Germany.
So here are some pictures I drew~
I love criticism, so don't be shy to tell me if sth is doesn't look the way it should be. :3
I still don't know how I did this. I will never be able to draw such a detailed picture evr again xD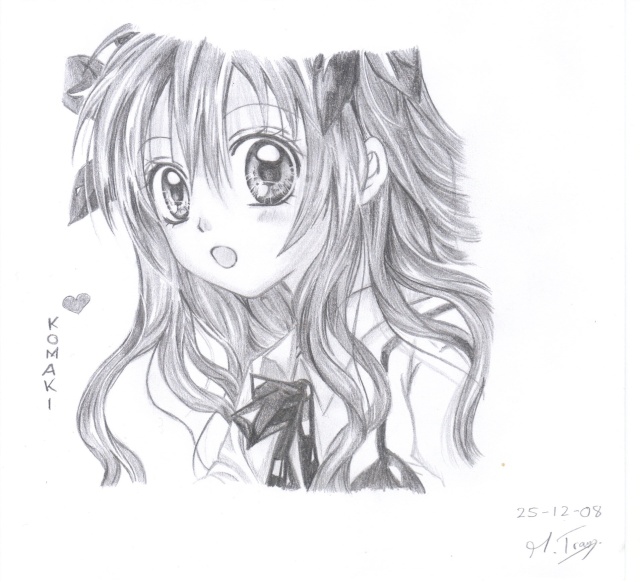 This is my most recent one.
...Wah, I'll be back with some new pictures soon.