Alan/Cityincolors' Bio~
Name:
Alan Nguyen
Nickname:
Jaewon (재원)
Birthday:
May 26,1990
Present age:
18
Languages:
Vietnamese (native), English (fluent), Spanish (intermediate), Japanese (learning), Korean (learning)
Place of origin:
Saigon, Vietnam
Arrival to the USA:
2000
Current Location:
Home- Southern California; College-Northern California
Instruments:
Guitar/Bass, Piano/Organ, Drums
Influences:
DBSK, Super Junior, Na Yoon Kwon, Sung Shi Kyung, and many others.
Idols:
Jaejoong (DBSK) and Hankyung (Suju)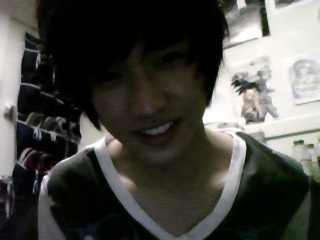 Born in Vietnam, Alan Nguyen has been singing since as far as he could remember. His childhood dream of becoming a singer is now showing signs of possible reality. Ever since he began singing music from various artists in the K-pop genre in August of 2008, Alan has rediscovered his childhood passion. His singing is more and more becoming recognized in the network of K-pop fans through Youtube,Soompi, Myspace, and Soundclick. Alan is now interested in entering the Korean music industry either through SM, JYP, YG, or other entertainment companies.
(composed: Julia W.)